Booster Pack Drop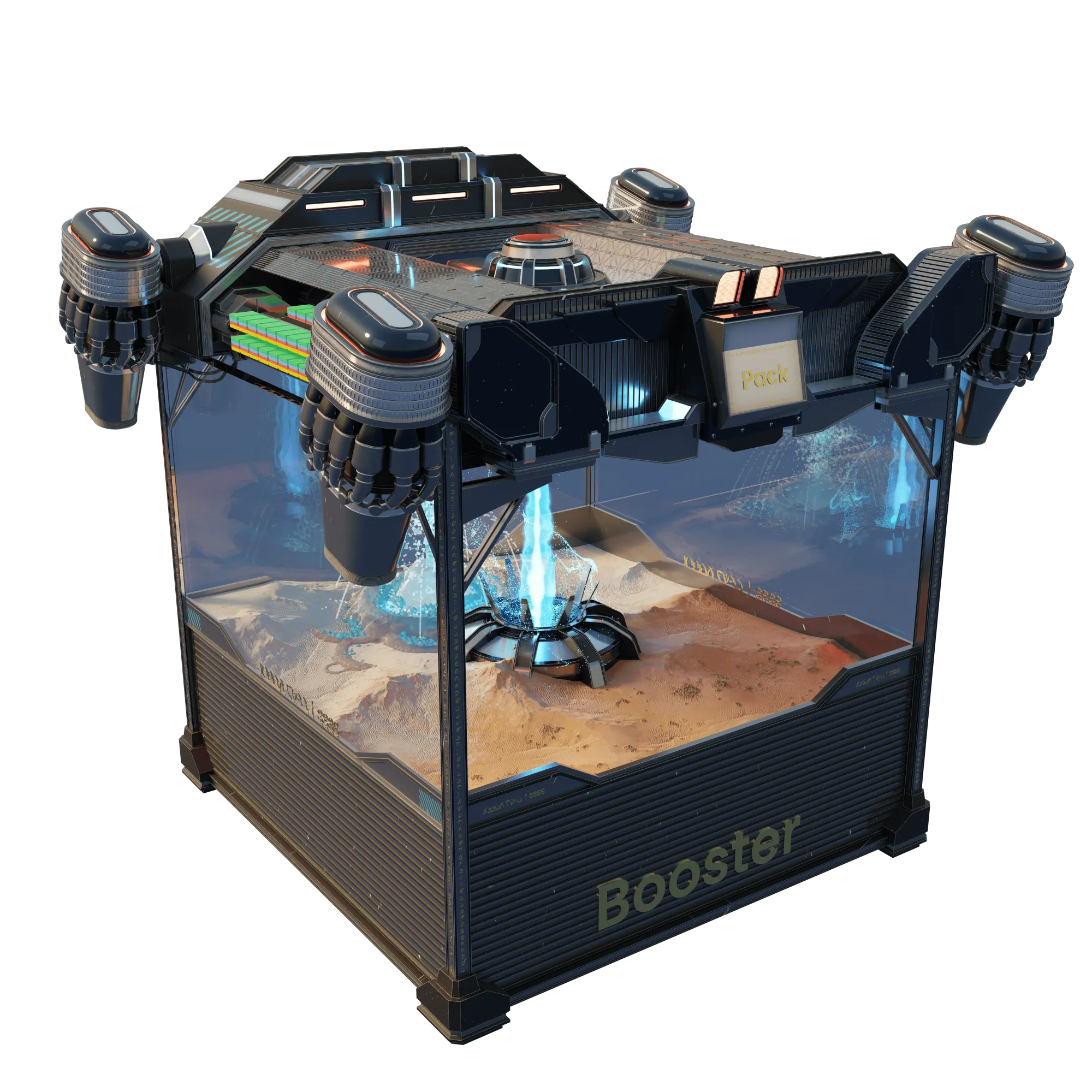 Sold: 0 / 10000
Booster Pack
WAX Variant
Pay with: ( click below )
* there are no limits here!
10 Boost NFTs of the following rarity % chances:
70% : 2x Boost
18% : 4x Boost
8% : 6x Boost
4% : 8x Boost
Time Limit % chances per Boost
70% : 1 Day
18% : 1 Week
8% : 1 Month
4% : One Session
Packs can't be sold untill drop ends or the 15th
Unpacking starts on the 15th.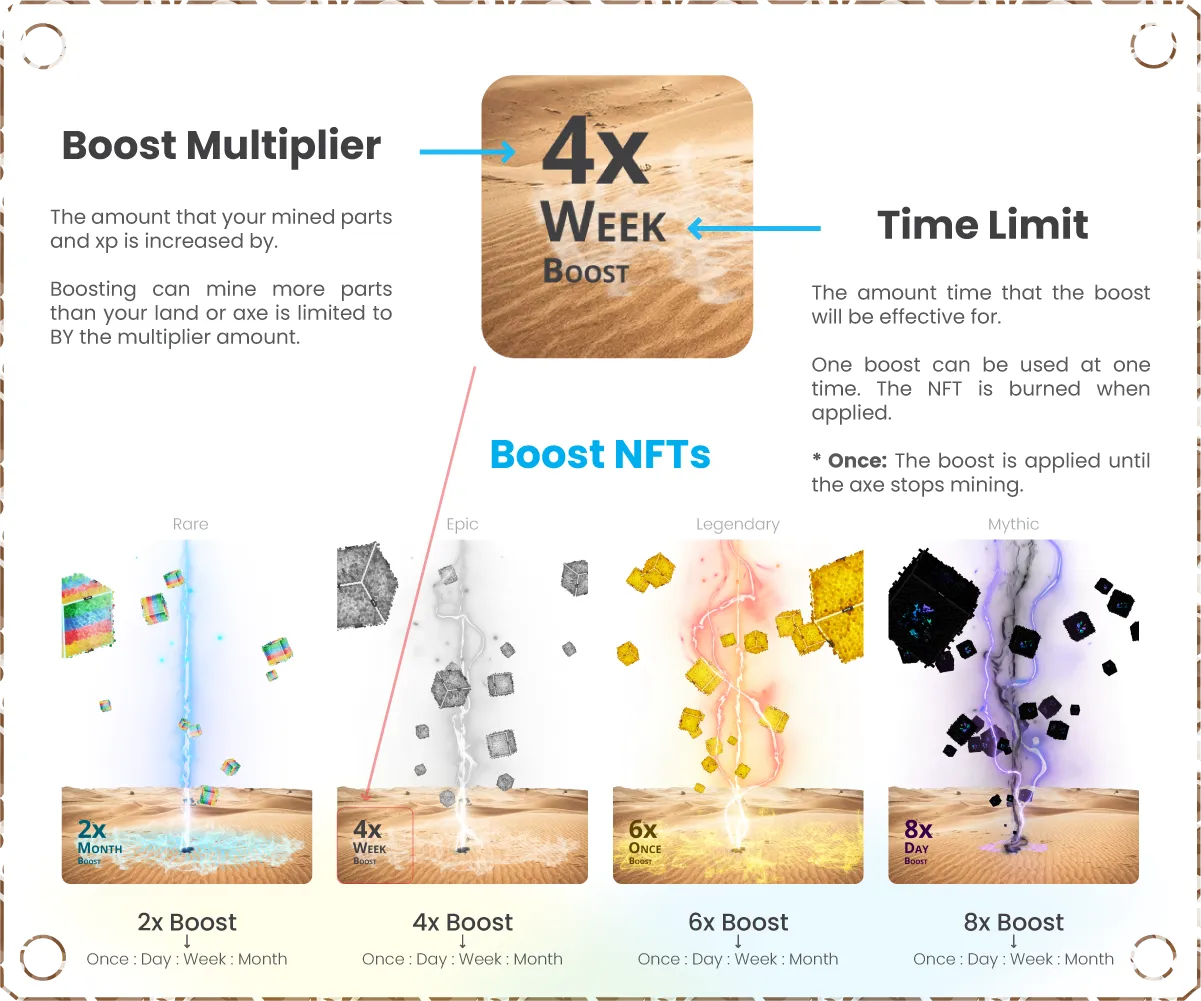 We are dropping Booster Packs right here, and on Neftyblocks. All packs look slightly different but the contents are the same. Packs can be bought with Wax, BIT, BLU, AETHER, and TLM here, or with Wax on Nefty. Try to collect all 6 variations.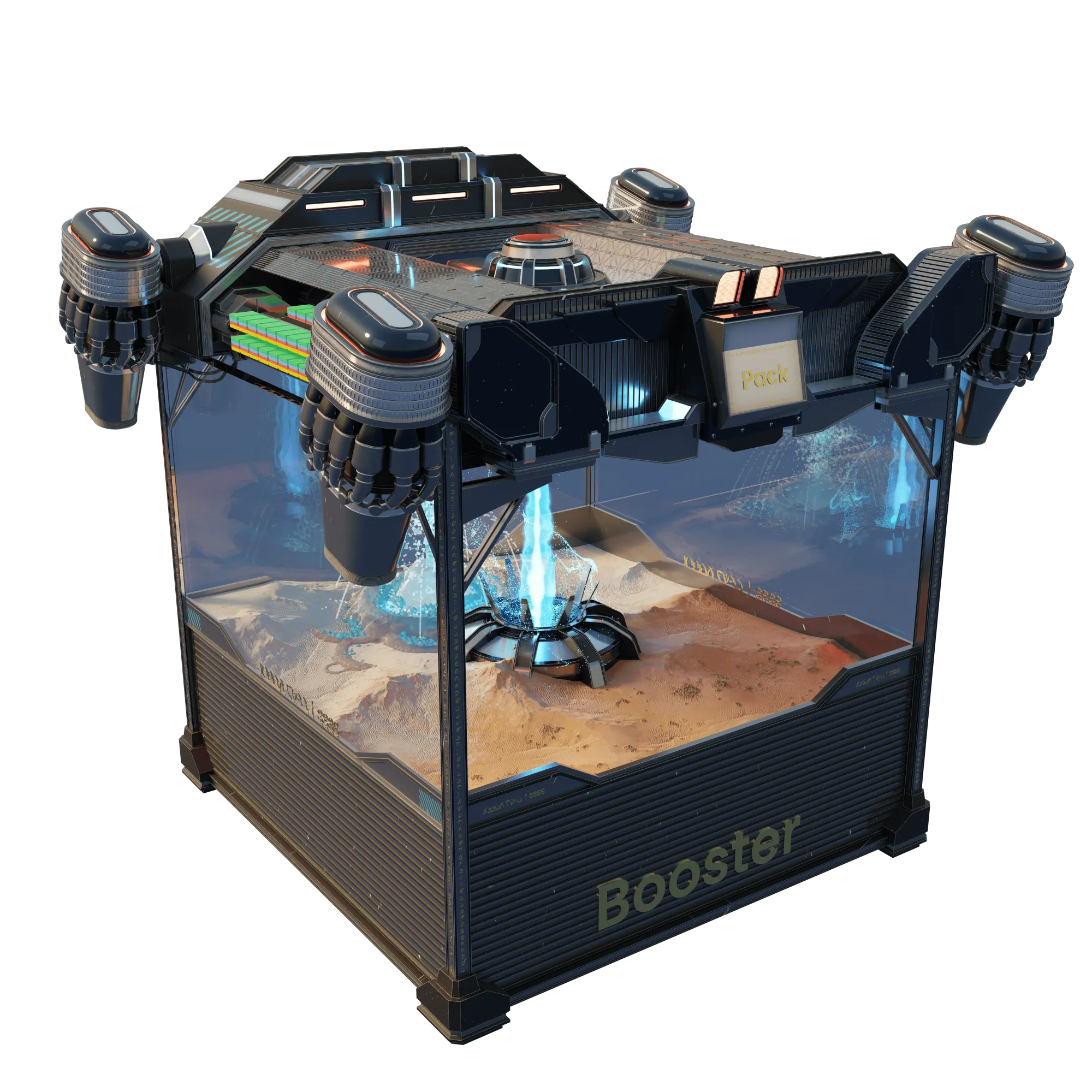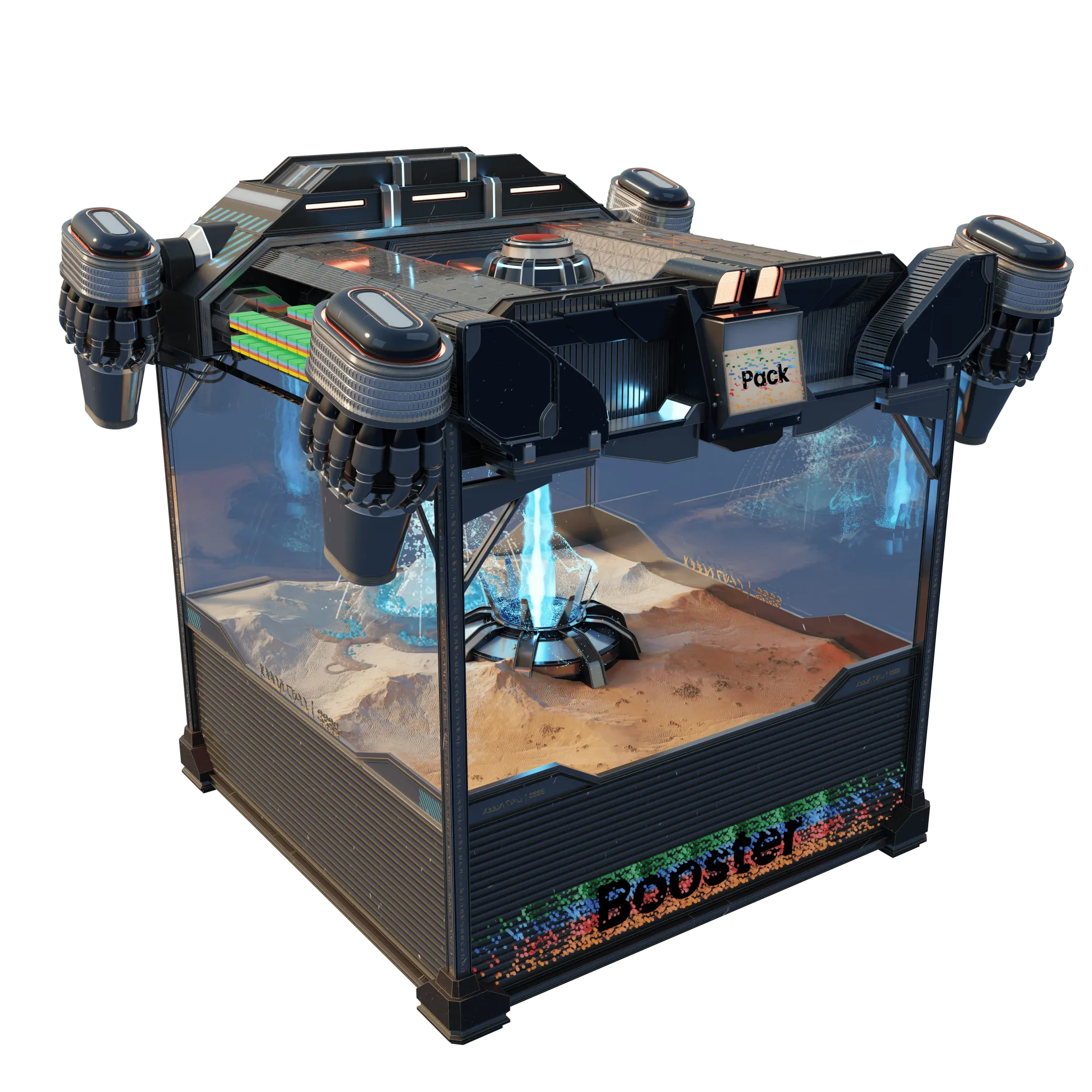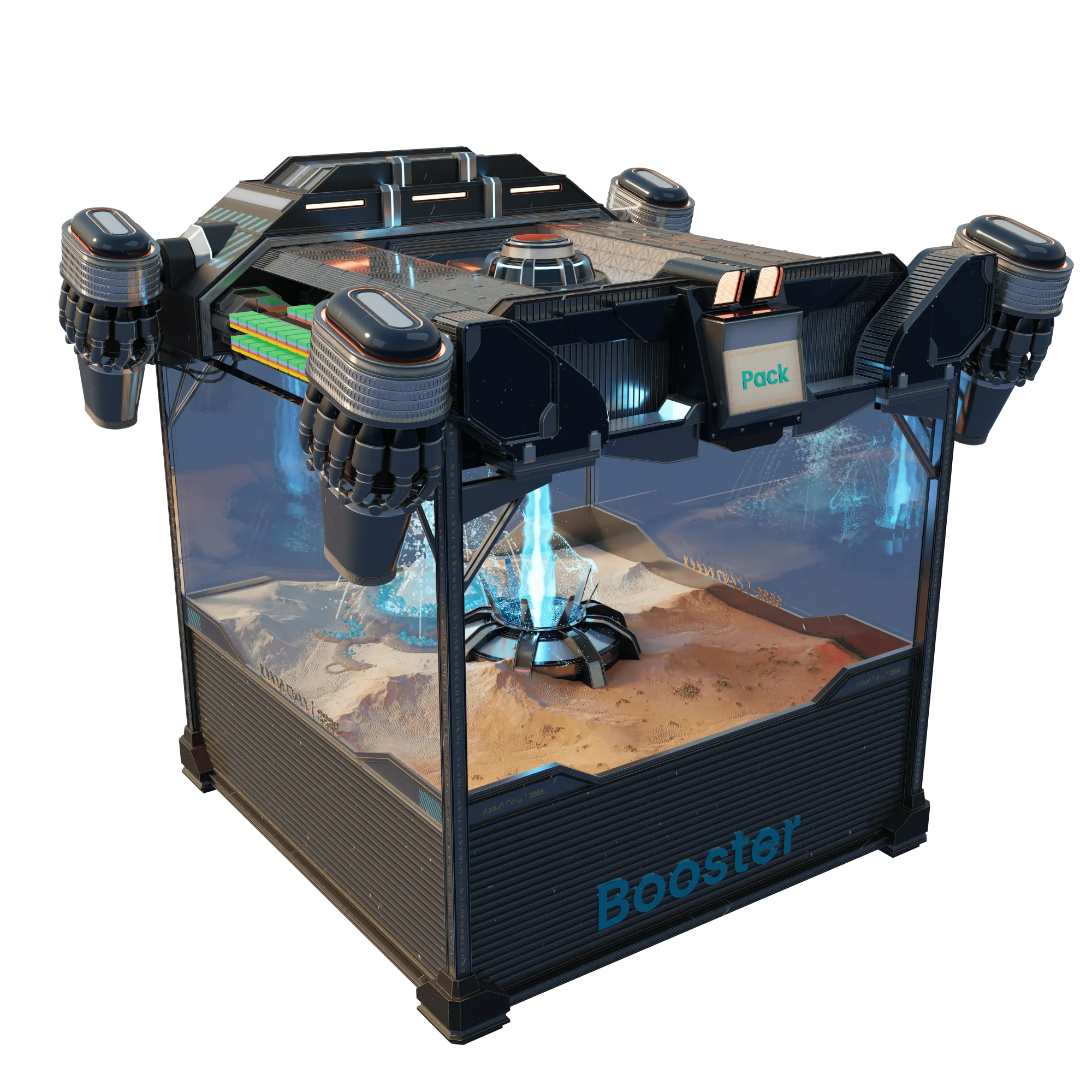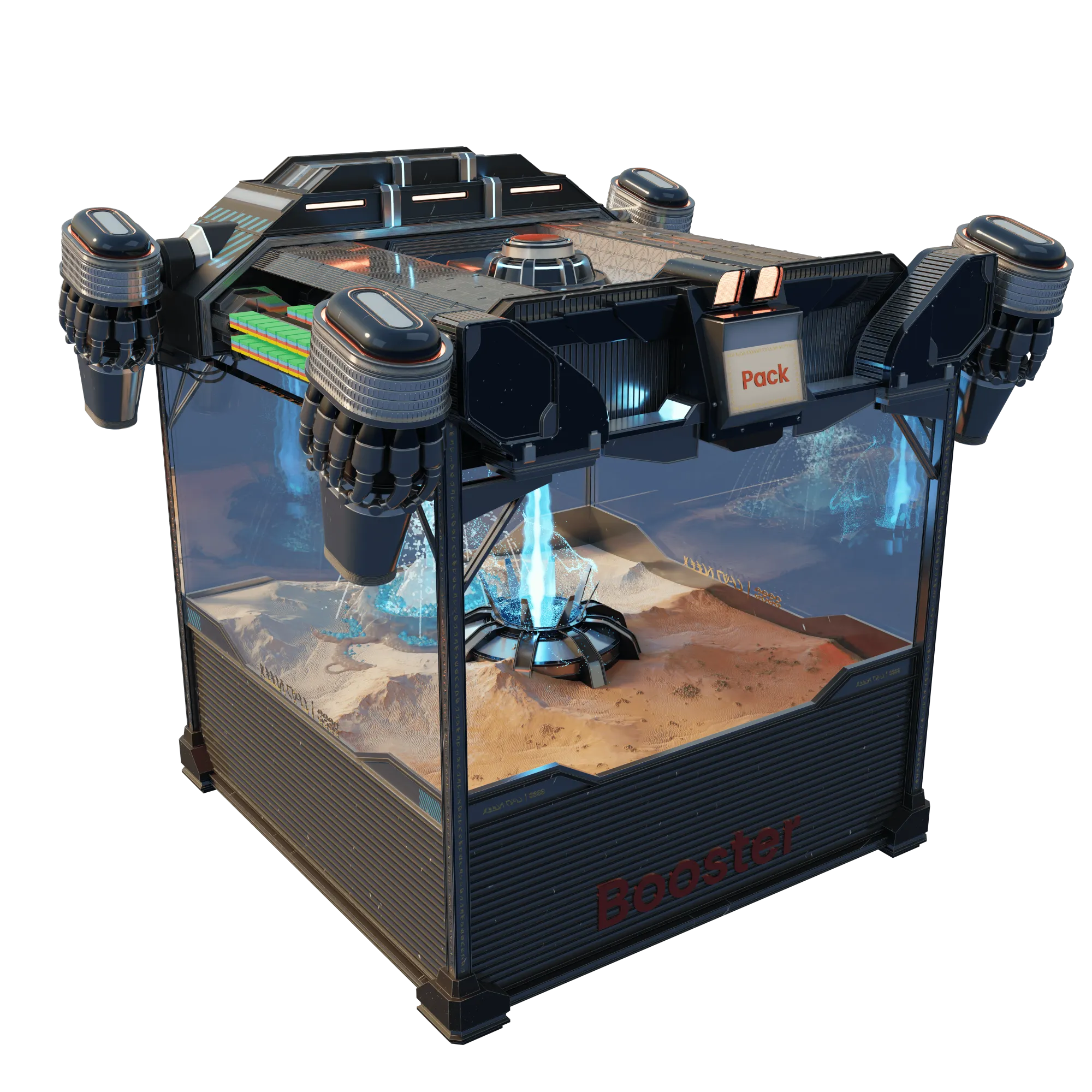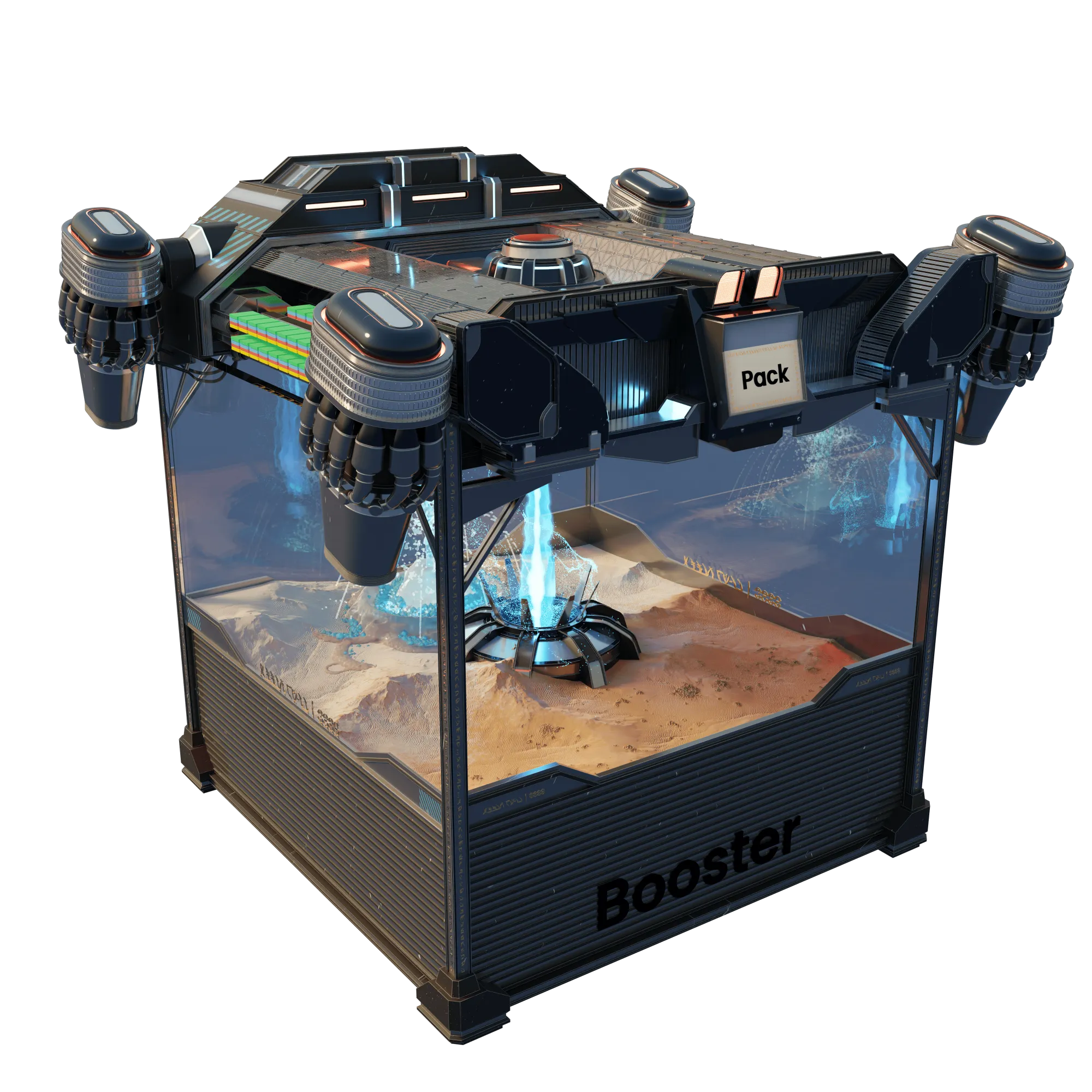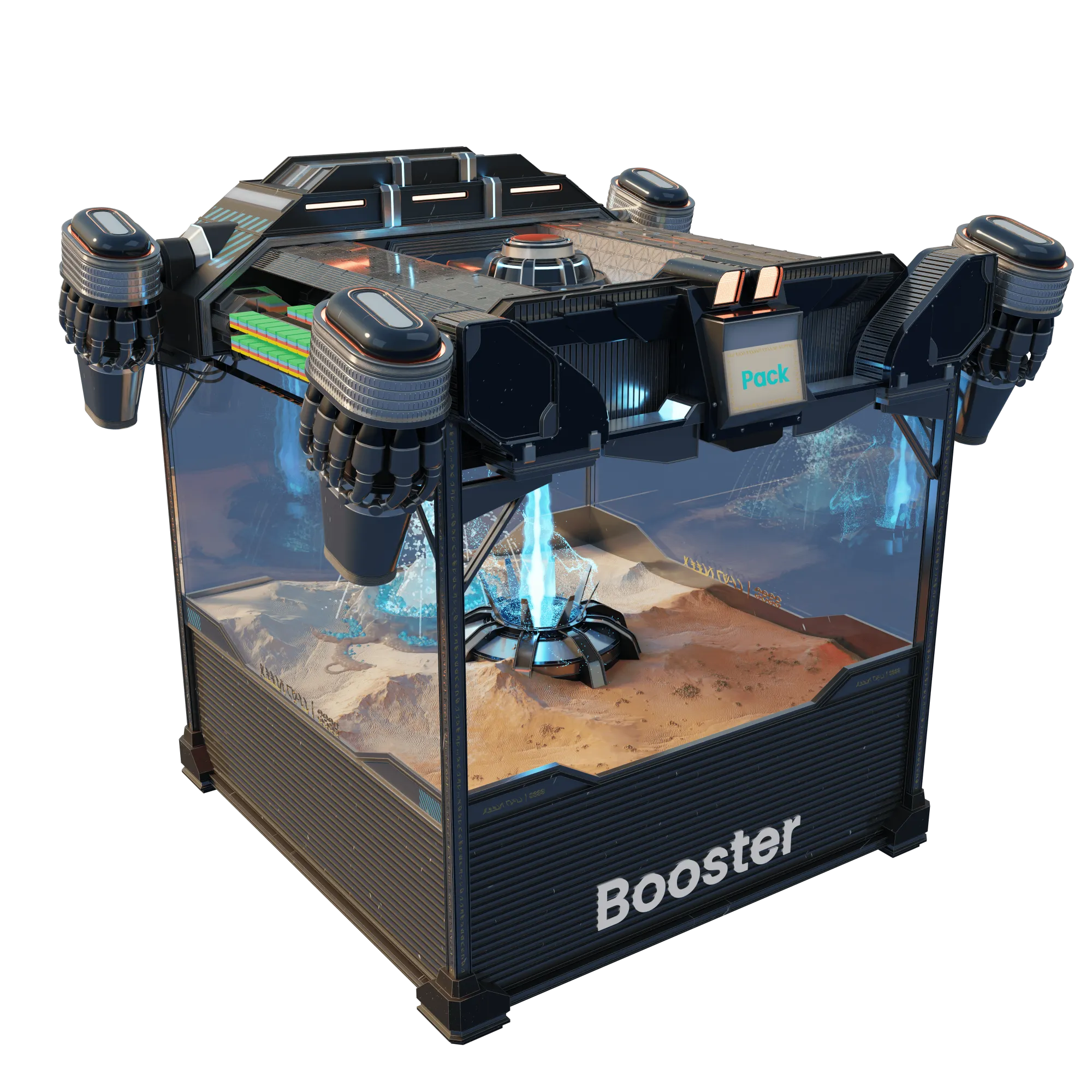 R.Land OS NFT's
Owner Shards (OS)
Owner Shards (OS) are NFT's for the RLand game. Each glass shard encapsulates 1 type of part that is used in RLand. The 4 parts are: Alien Alloy ( aka Alloy ), rGas ( aka Gas ), Circuit ( aka PCB ), and finally Pixels ( aka RGB ). These NFT's will come with multiple benefits depending on the rarity of the OS. The greatest benefit: these shards will produce the same part that it represents in RLand. Parts are needed to play, discover and craft on RLand.
Rewards
Common
Earn 10 parts daily.
Can participate in RLand's beta release coming soon.
Uncommon
Earn 30 parts daily.
+ Beta
Auto whitelisted for future drops.
Rare
Earn 80 parts daily.
+ Beta, Whitelisted
Voting rights proportional to parts multiplier.
Epic
Earn 150 parts daily.
+ Beta, Whitelisted, Voting
Auto entered into future contests on the wax chain.
Legendary
Earn 400 parts daily.
+ Beta, Whitelisted, Voting, Contest Entries
Early access to future drops.
Mythic
Earn 1500 parts daily.
+ All Previous
Earn daily aether based on AtomicHub trades
Cross chain transfers
Super Secret OS
( It's a secret ) - Hint: a blend of all 4 different Mythic OS
Blending
Blend together to get higher rarities
Blend Recipes
4 Common = 1 Uncommon
3 Uncommon = 1 Rare
2 Rare = 1 Epic
3 Epic = 1 Legendary
4 Legendary = 1 Mythic

3 Uncommon OS (left) produce 1 Rare (right)
3 Uncommon OS (top) produce 1 Rare (bottom)
Owner Packs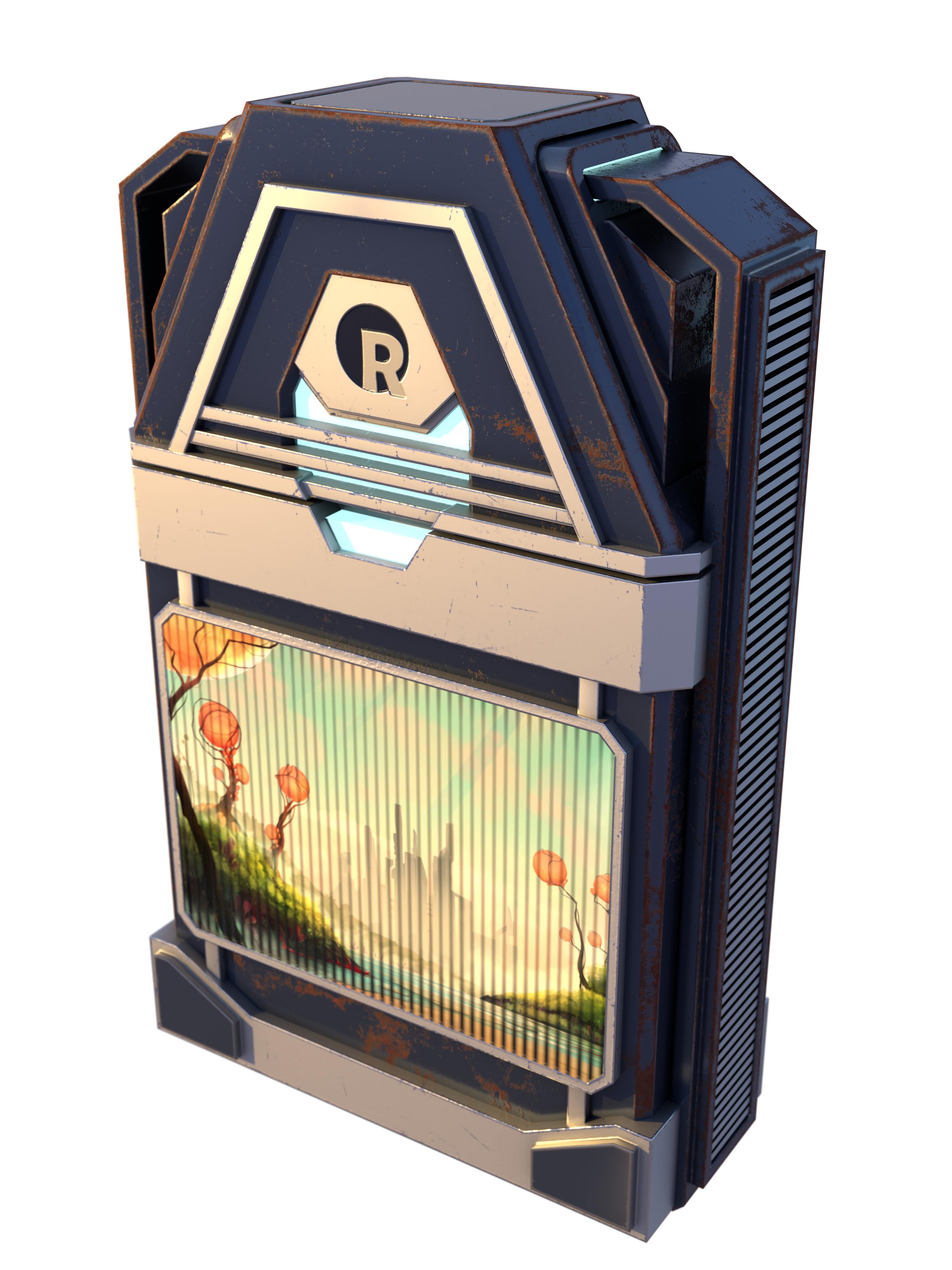 Shark Pack - 4 OS
Rarity Chances
66.0 %: Common
20.0 %: Uncommon
9.00 %: Rare
3.75 %: Epic
1.00 %: Legendary:
0.25 %: Mythic:
Part Chances
Alloy: 20.0 %
Pixel: 25.0 %
rGas: 25.0 %
Circuit: 30.0 %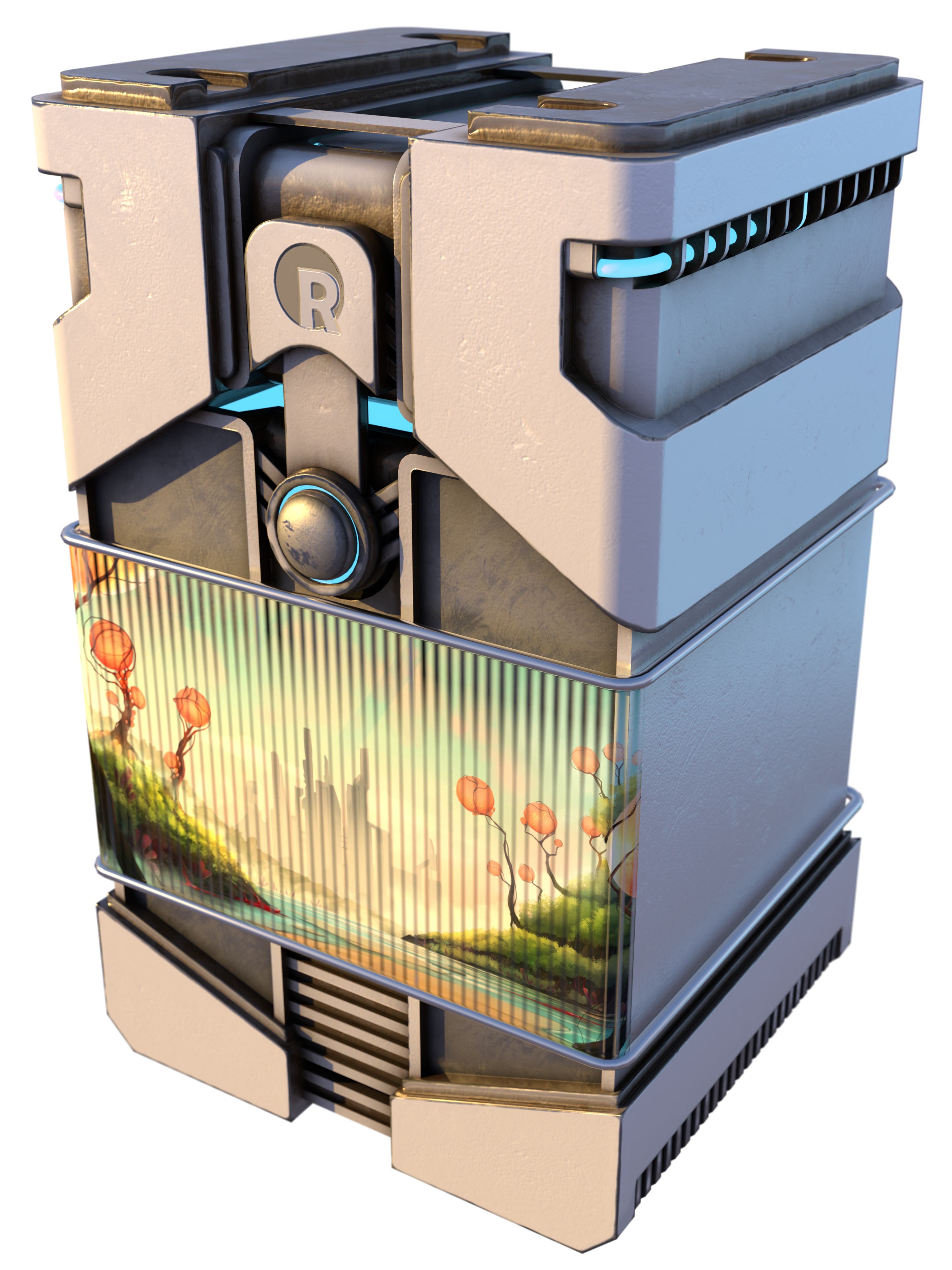 Whale Pack - 40 OS
Rarity Chances
60.0 %: Common
23.0 %: Uncommon
11.0 %: Rare
4.50 %: Epic
1.20 %: Legendary:
0.30 %: Mythic:
Part Chances
Alloy: 25.0 %
Pixel: 25.0 %
rGas: 25.0 %
Circuit: 25.0 %